Setting Up an Effective Entry Gate System for Your Property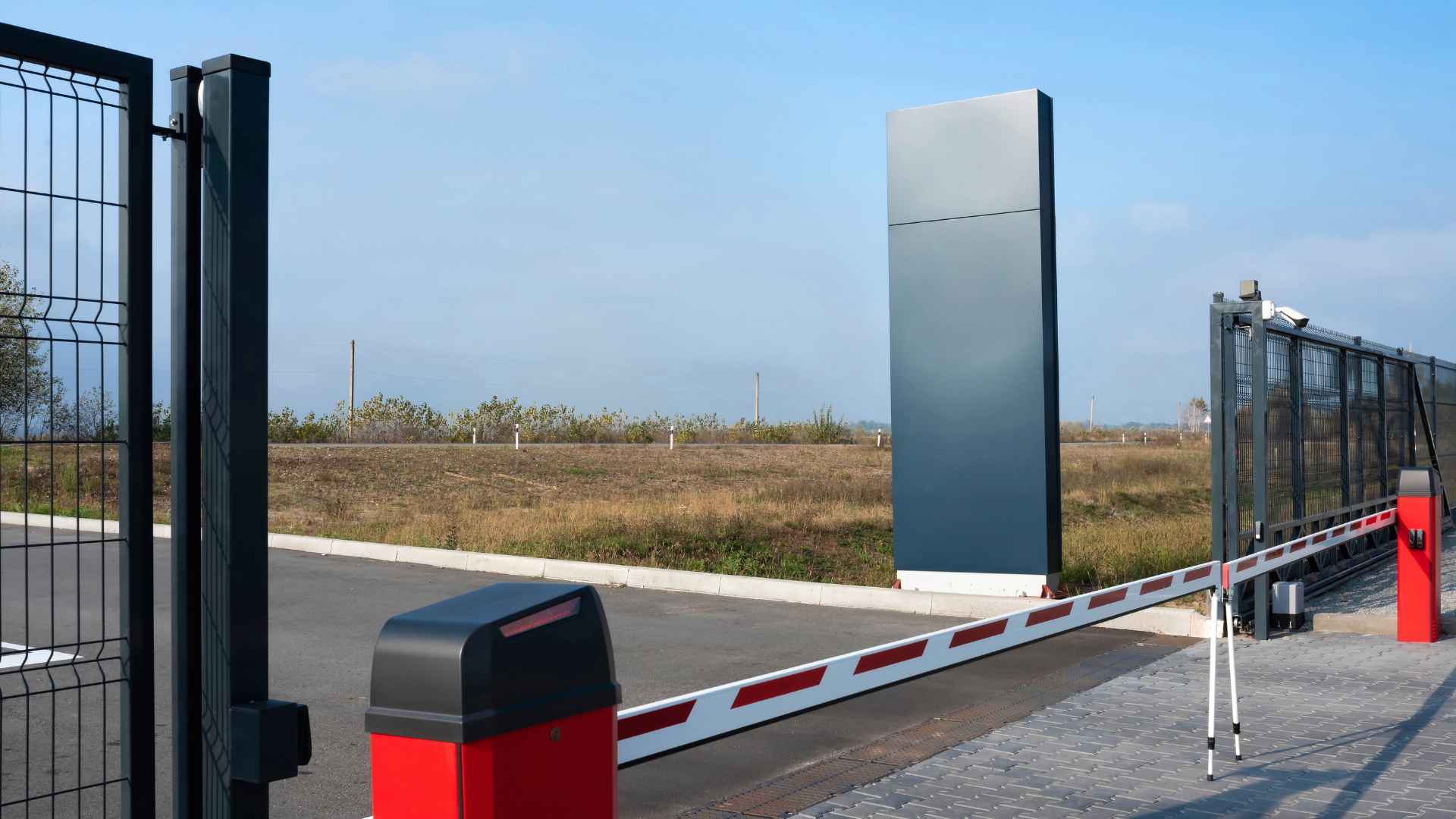 Driveway gates are a great investment choice. You can enhance the beauty of your property driveway while improving the security of your premises and increasing its value.
An entry gate system is a great investment. But with so many types of gates, gate installation options, and more – it's not always easy to figure out which one is right for you.
Don't worry, we've taken the guesswork out of setting up an efficient entry gate system by providing helpful tips on what entry gate options are available.
If you're thinking of installing a gate to your property, don't start until you've read our guide. Find out everything you need to know today.
What are Gated Access Control Systems?
Gated access control systems are automated gate systems that allow you to control the flow of traffic into and out of your property. These systems can use sensors, cameras, keypads, and other security measures to ensure your property is secure.
When choosing a gated access control system for your premises, there are several factors that you should consider. Here are a few tips to help you get started:
Choose a gate system that meets your security needs
Select an entry gate system that will provide the level of security you need for your property
Consider the type of traffic that will be accessing the property
The size of your lot or driveway
Aesthetics of the gate
Types of Entry Gate
When it comes to entry gates, there are several options available. From sliding gates to swing gates and more, you'll want to select the type of gate that best suits your needs.
Sliding Gates
Sliding gates are a good choice if you have limited space in which a hinged gate wouldn't fit. A sliding gate is typically made of metal and slides on a track. This type of gate is often automated to open with the push of a button or remote control, making it more convenient for you to access your property.
Sliding gates are great for areas with limited space since they don't take up any extra space when opening and closing. Another advantage of sliding gates is that they can be automated, allowing you to open and close them remotely with the push of a button or remote
Swing Gates
Swing gates are one of the most popular entry gate options since they can be opened manually or automatically. They swing open either inward or outward from one side and allow for a larger opening than other types of gates.
Swing gates have a number of advantages over other types of entry gates. They're able to provide larger openings and can be easily automated with an opener or remote control.
Moreover, individuals can manually open swing gates during power outages or when other issues arise that impede the normal operation of the automatic system. These gates also enhance security as they possess significant size and can be locked.
Boom Gates
Boom gates are ideal for properties that require heightened security since they can be built to withstand heavy loads and have higher levels of visibility. They open and close horizontally, making them easy to use even in tight spaces.
Boom gates are an excellent choice for security-sensitive properties since they provide a strong level of protection. These gates consist of heavy-duty materials like steel or aluminum, capable of sustaining substantial loads while maintaining stability. Furthermore, their design prioritizes high visibility, facilitating the identification of potential risks or threats from afar.
Electric Gates
Electric gates offer the convenience of automatic operation with the push of a button. This type of gate can be used with either an electric keypad or a remote control, giving you the added benefit of being able to monitor who has access to your property.
Electric gates provide a high level of convenience and security. They can be opened with the simple push of a button, making it easier to control who has access to your property. Additionally, electric gates are available with a variety of opening options such as sliding, swinging, and telescopic motors allowing for easy operation.
Setting Up an Effective Entry Gate System for Your Property
When selecting an entry gate system for your property, consider the level of security you need.
Swing and boom gates are excellent choices for providing added protection, while electric gates offer the convenience of automatic operation. Additionally, be sure to consider additional features such as access control systems and video surveillance to help keep your property secure.
Once you've selected the type of gate system you need, be sure to hire a reputable installer to ensure that everything is properly installed and maintained. This will help ensure that your entry gate system provides the maximum level of security and convenience for years to come.
Methods of Vehicle Access Control
There are several ways that a gate entry system can work. Depending on the amount of traffic and property type, you might want to consider the following methods.
Garage clickers
Vehicle tags
Intercom systems
Keypad systems
Radio Frequency Identification (RFID) Systems
Automatic Number Plate Recognition (ANPR)
Biometric systems
Smart cards
Connectivity Requirements
In addition to determining how individuals will access your property, you must also address the installation and configuration of your system. You should consider the following aspects, and it's advisable to consult with an experienced gate engineer to assess what's viable.
Existing wiring and new wiring
Power source
Internet connectivity
Telephone line connectivity
Potential connection to any existing gate operator arm
Choosing a Gate System Supplier
It's important to select a gate system supplier that provides quality products and superior customer service. Look for suppliers with years of experience in the industry, who offer a wide selection of gate systems and accessories.
Here are some other things you should take into account
Use of quality products
Superior customer service
Years of experience in the industry
Wide selection of gate systems and accessories
Professional installation services
Ongoing maintenance options
Easy communication
Willingness to provide a quote
Various payment options
Want to Know More About Entry Gate Systems?
If you're thinking of adding an entry gate system to your property it's important to do your research. The best option is to speak with a qualified gate engineer to see what's feasible for your property.
To install an entry gate system, speak to Automated Gate Services. They will provide a range of solutions suitable for your property. Contact them for a free consultation today!